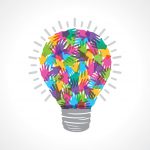 Hello everyone!
The long-awaited MB Chinese Community has finally been established and entrusted by all of you. I am very happy for this organization.
Some background:
I've been living in Myrtle Beach for 5 years now and saw a huge change as more and more Chinese move here; especially in the past 1-2 years. Many Chinese companies and entrepreneurs have established their businesses here. Along they bring their family here, and some retired here. In the beginning we just have a few small family gatherings but lack a community. As more and more friends proposed a Chinese organization that linked all Chinese together in Myrtle Beach, the idea of MB Chinese Community was born. After a long period of proposals and everyone's unremitting efforts, our MB Chinese community has finally been established. Today, we have a golf team, singing group, dance group, Bible Study group, gardening group, fishing team, badminton team. Groups continue to sprung up and thrive in an effort to support this community.
Name: Myrtle Beach Chinese Community
Mission:
–To support the Chinese community in the greater Myrtle Beach Area. Foster unity.
Through a series of activities and events to bring Chinese community together. To integrate better into MB Community. To share information and to promote better Chinese image and to protect our legal rights.
Structure:
President – David Lee
Executive in charge – Jin Li Dong
Administrative Secretary – Jianhui Li
Financial Management – Joanna Zhao
Event Planning – Jin Li Dong, Jen Ridgway
Public Relationship – Angel Vanlith, Joanna Zhao, Jason Wang
IT Technology – Jason Wang
The above volunteers will tentatively serve for 1 year. All future volunteer officers will serve for 3 years term after these first year. We sincerely welcome more volunteers to join us and to serve our community better.
Our first 3 things:
1) Halloween Party. We had our kids come out and enjoy the American tradition. Give us a chance to meet with one another in the community.
2) Our website is: WWW. MBChineseCommunity.Com
To share community information.
We should have the web page up and running by December.
3) Chinese New Year Festival: If Halloween is to test the water, than our Chinese New Year Spring Festival will show our high spirit to both inside the Chinese community and to the local MB community. We will showcase our culture, talents, styles to all those interested in the Chinese culture. Date to be announced.
Acknowledgment:
We MB Chinese community can be set up owe too much effort and sacrifice from many people.
First of all, I would like to thank Dr. Jin Li Dong. She lives in MB for 21 years. With great dedication and hard work, she has helped form the former Chinese school and the newly-established Chinese school this year. She has organized our first MB Chinese dinner in September, and the just-concluded Halloween party. Dr. Dong has worked hard behind the scenes and paid a lot of unknown efforts and resource to make all these events happened. All of the accessories, children's toys and most of the items in this Halloween party were purchased by Dr. Dong. Without the generous donation from Dr. Dong the events will not turn out to be as good as we've experienced. Thank you Dr. Dong.
Sincerely thanks to Jianhui Li. She has many good ideas and sees the big picture of things. She has a high degree of attention to details. In particular for the extraordinary effort this year, she first proposed in March to the establishment of MB Chinese Community, and then worked tirelessly behind the scenes to make it happen.
Thanks to Jen. She is very proactive and passionate about MB Chinese School. From the preparation of getting started to the negotiation with the church to set up the Chinese school. She coordinated the communication with students and parents. She volunteers in the church to help with the translation and to the set-up of the Bible study group. She helped link the MB Chinese Church and the Chinese school through WeChat group so everyone are informed.
Thanks to Angel. As her name, her heart really as pure as angel. She is passionate about helping others. She likes to plant flowers, decorate her home like a garden in paradise. She often volunteers to teach others how to grow flowers, and give flowers and seeds to her friends in the neighborhood. Angel is very active in our community. She helped organize the Halloween activities: From planning, organizing, arranging, to dismantling of the set. She was able to get volunteers through WeChat solitaire and has been working conscientiously. Even before the opening of our Halloween party, she must be tired and worn out from all that preparation and working. But she continued the hard work in the next day. Thank you for your tireless effort.
Thanks to Joanna, she is like an elder sister to me warm and compassionate. She likes to serve our MB Chinese Community. She volunteers in many of our organization. She takes the initiative to do the financial work, web site work, staff check-in, conduct statistics, and wherever she is needed.
Thanks to Jason who took the initiative to build our MB Chinese Community website. He is proficient in IT technology and would like to share his Wall Street venture capital experience in the future. Thanks to Jason's for his outstanding work.
Thanks to Leslie. She volunteered for the preparation of our MB Chinese Community website and took the initiative in everything she did.
Thanks to Lui Cheng, who was first to propose to establish a Chinese Chamber of Commerce in MB and he is very proactive and participate in our various organizing activities.
Thanks to Cen Liu and Xuan Xuan, two volunteer teachers in our Chinese language school. They took the initiative to organize the children's game during the Halloween party so that everyone had a good time. They've made the event shine! Thank You.
Thanks to Meilynn Ngo for taking the initiative to organize the food during this Halloween event. Let everyone eat first, and then busy cleaning up the trash. She was not afraid of the dirty work and not tired. I am grateful!
Thanks to Serena Sung. She is full of love and actively involved in all our activities. Thanks to Mei Xiang, Rong, Jing Li, Allen Zhang, … and so many volunteers to participate in this Halloween party. Thank you. Without you, our activities will not be so successful.
Thanks to our singing team leader Zhuang Xuan, dance group Juan Zhang, badminton team sister Jian Hui, gardening group sister Angel, fishing group sister Song, golf team Sister Hong Li, brother Zheng, Bible group sister Ruge, Ying Zhao, Jen ,. . . You are like the pearls on a crown brighten our MB Chinese Community. Thank you all.
Thanks to my daughter, Ellie, who volunteered for the Chinese School. Thanks to my wife, Diana Fu, for taking the initiative to participate in almost all of our activities that she came across. Thank you.
Finally, we are very grateful to Mr. Xingyuan Sun(XY) for his generous donation of $ 5,000 to the Chinese School and enable it to operate normally. Like the Chinese school, the MB Chinese Community is a non-profit organization. Our growth depends on the supports of every Chinese compatriot in the community. Like this Halloween party it was all set-up from the work of volunteers.
There are too many people to thank for it. The ones that mentioned above are only part of what I can think of now. There are certainly a lot of Chinese compatriots who silently contribute to the effort. Thank you all.
With so many excellent volunteers and so many enthusiastic Chinese compatriots involved, we are sure MB Chinese community will be healthy, joyous, and prosperous tomorrow. Our current platform is all volunteers. We encourage everyone to participate and take part in our events to support our community and foster unity. We look forward to seeing each and every one of you.
MB Chinese Community open arms to welcome everyone to participate!