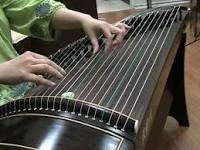 首届华人春节联欢会已经结束了,但是演员们的精彩表演和大家欢乐喜庆的景象依然历历在目。在这台精彩纷呈、类型众多的节目中,器乐独奏的演员们个个展示了极高的艺术休养及音乐才华。从古琴到巴乌;从电子琴到二胡,演员们运用他们手中的乐器唱出了他们对生活及艺术的热爱。
霍兰女士(Angel)演奏古筝曲"春江花月夜"时,情感融入技巧,其琴声时而清雅时而激昂,充分展示了中国古筝的民族特色。看到她的手指在琴弦上轻舞飞扬,挥洒自如,真可谓达到了人琴合一的境界,给观众在感官上得到了极大的享受。
宋波的小提琴演奏亦如歌唱一般婉转舒情、悦耳动听。从曲子的抒情性主题到结尾的高音区泛音,整个演奏显示了她扎实的基本功。从吱吱嘎嘎地锯木头到演奏马思涅的名曲"沉思",每走一步就像登山一样,只有一步一个脚印才能达到今天的高峰。
首届华人春节联欢会已经结束了,但是期待着下一届春节联欢会的种子已经播下,正在静静地等待、渐渐地成长 ……
On February 24th the Myrtle Beach Chinese Community held it's very first Chinese spring festival. There was a joyful atmosphere, with memorable acts and performances.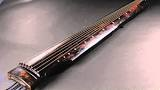 The opening act was a Dragon dance, followed by a combination of dancers, singers, a Qipao fashion show, and a number of solo performances featuring Violin, Keyboard, and traditional Chinese instruments including Gu-qing (plucked seven strings), Bawu (wind instrument), Er-hu (2 string bowed), and Gu-zheng (21 strings). All of the performers showed their artistic skills and musical talents.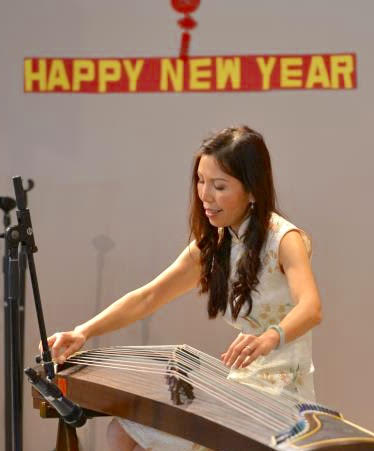 Angel played "Spring River Flower Moonlit Night" on the Gu-zheng. Her fingers skillfully plucked notes and pressed on the strings to change pitch, and produce vibrato creating sound that was sometimes elegant like a feather floating in the air and other times spectacular like a waterfall rushing off a cliff. Though out the performance she illustrated her mastery of the instrument bringing great enjoyment to the audience.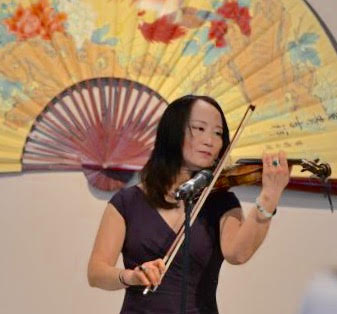 Mrs. Song Bo's violin solo was another highlight of the performances. She played "Meditation" by Massenet. The piece opens with the theme melody and ends with harmonics at the upper register. The performance illustrated Mrs. Song's solid technical skills, precise intonation, and great tonal quality. Playing the violin with the skill of Mrs. Song takes great dedication and numerous hours of practice, like mountain climbing there are many steps to reach the top.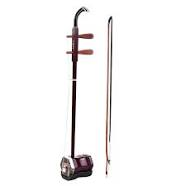 After the great success of this year's spring festival we look forward to next year's celebration.
— Author: Mei Reich